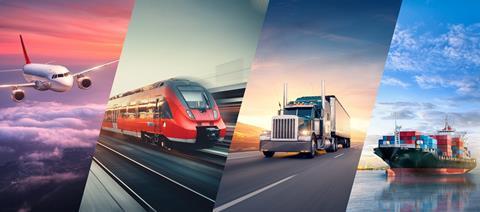 EVENTS: Security specialists from across the sector will meet at the Transport Security Congress on June 8-10 2020, to be hosted at the Miami Marriott Marquis hotel.
The event is a partnership between DVV Media International Ltd and the Port of Miami, with a comprehensive agenda focused on industry collaboration between the rail, aviation, maritime, automotive, and haulage sectors.
The first day will offer networking opportunities in the form of a light lunch and evening drinks reception, with two exclusive Port of Miami and Virgin Trains USA site visit tours in between.
Throughout the next two days of presentations, the congress will feature 50 international speakers from every branch of industry, including data and cybersecurity experts; rail, aviation, and maritime engineers; and high-level executives and decision-makers.
Among TSC's confirmed speakers include Christopher Maston, Port Director of Miami International Airport at the US Customs and Border Protection administration; Bruce Wynn, cybersecurity specialist at the UK's Ministry of Defence; Robert Gatchell, Chief Safety & Security Officer at Virgin Trains USA; and Mark Newton and Robert Nisbett, the respectively the UK's Head of Railway Policing and Security and the Director of Nations & Regions at the Rail Delivery Group.
Each day will feature three different streams focused on Aviation, Maritime, and Transit topics, offering delegates the chance to choose their own daily schedule.
The Aviation Stream will deal with the sector's latest concerns, including drone detection strategies and counter-measures, outward communication with outbound fliers regarding flight status and emergencies, and TSA's new standards regarding cargo and freight from 2021 onwards.
The Maritime Stream runs the gamut of the shipping sector's main developments, from ways to avoid fuel spillages and cyber-risk to cranes worth millions of dollars in damages to the growing threat of limpet mine attacks and ways to mitigate their consequences.
In the Transit Stream, the Transport Security Congress will explore the most important aspects of rail and road, including the ever-important topic of safety at crossings, the current efforts to increase security in railway stations to airport-level while minimising disruption to passenger flow, and the dangers to supply chain stemming from theft of cargo in trucks.
Transport Security Congress will take place in Miami, Florida on June 8-10 2020, in the Miami Marriott Marquis hotel. You can view the full agenda and book your pass here.