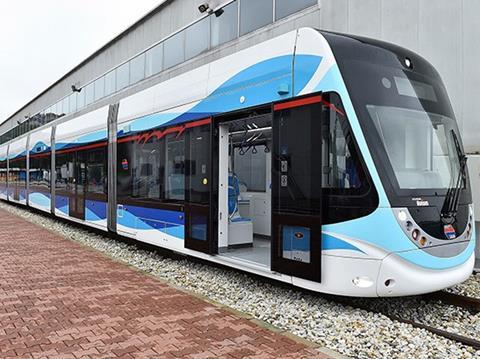 TURKEY: CCE Elektrik has awarded Powerlines Products a contract to supply overhead electrification components for two tram projects in Turkey.
Powerlines is to supply overhead electrification equipment, including 1 400 GRP cantilevers, for use on the tramway now under construction in Izmir. This is expected to open in 2017 and will be operated with a fleet of Eurotem trams.
A further 500 GRP cantilevers will form part of the overhead line electrification that Powerlines is supplying for the line in Izmit, also due to open next year. Durmazlar is supplying rolling stock under a contract signed last year.
Powerlines Products had previously signed contracts to supply equipment for Bursa's light rail extension and the Konya tram network.