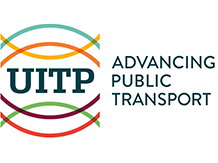 INTERNATIONAL: App-based services Uber and Citymapper are among the first members to join the International Association of Public Transport's Digital Platforms category, UITP announced on December 4.
UITP has created the new membership category specifically for online platforms that facilitate access to transport services on a business-to-business, business-to-customer or peer-to-peer basis. Other members to join the category include Door2Door, Moovel, Via, Grab, Ola, Yandex, 99 and Upstream.
The association notes that traditional public transport providers face challenges in providing efficient services at times when demand is low, but digital players do not always have the capacity or capability to do so in peak hours, so the two sides must work together. It hopes that membership would allow digital platforms to work with existing UITP members.