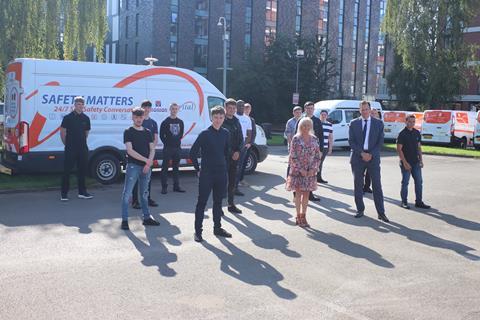 UK: Salford-based Vital Human Resources has taken on 13 apprentices who will combine on-the-job training with academic learning as they work towards a Level 2 NVQ in Rail Engineering Track Maintenance over the next 14 months.
During the first six weeks, the apprentices will develop the basic skills and competencies for a career in the rail industry, combining classroom techniques with hands-on training using a section of track at Vital's headquarters. This first phase will be delivered in partnership with Morson Training, in preparation for the apprentices to be embeded with gangs to gain first-hand experience as they are mentored alongside skilled operatives on a live railway.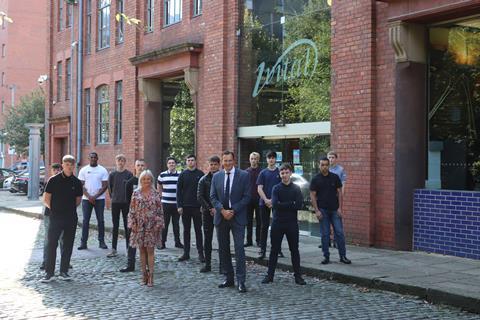 'It couldn't be a more exciting time to enter the rail industry', said Gary Hardaker, Executive Director at Vital Human Resources. 'Despite the backdrop of Covid-19, the sector is booming.'
Hardaker said 'some training schemes are simply a box ticking exercise, but we invest significantly in our people and have developed a comprehensive programme, taught by industry experts, which gives our apprentices the essential skills to get ahead in their careers and ensure they add true value to our operations and our clients' programmes.'
Vital Human Resources is a member of the 5% Club which connects employers and industry leaders with a commitment to social mobility and diversity and having 5% of their workforce in 'earn and learn' positions.
'We always recruit the best person for the job, but we're acutely aware that our rail apprenticeship programme continues to attract an all-male cohort', said Hardaker. 'As a result, we are working with our peers, together with schools and colleges, to demonstrate first-hand the breadth of opportunities within the rail sector. It's our mission to ensure our workforce is reflective of the vibrant communities around us and that the industry is viewed as an aspirational career path to all.'