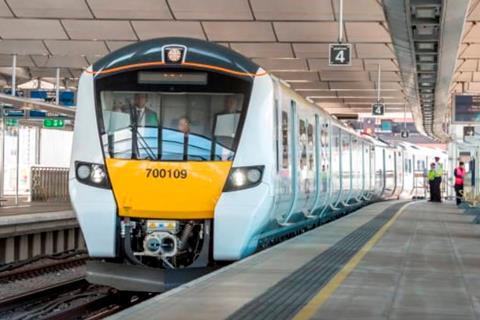 UK: RSSB has announced the three winners of funding under the second round of its Data Sandbox+ programme, which aims develop data-driven ways of improving operational performance, and two projects to be funded under the Dynamic Train Planning competition.
The selected Data Sandbox+ projects are:
Utilising deep analytics to predict reactionary delays and dwell time variation in the new accessible railway, led by Transreport in collaboration with the Rail Delivery Group and Govia Thameslink Railway.
A real-time functional digital twin for the Thameslink route, led by OpenSpace in collaboration with the University of Birmingham, Network Rail, RDG and Govia Thameslink Railway.
Rapid evaluation & planning analysis infrastructure for railways, led by Frazer-Nash Consulting in collaboration with the University of Hull.
The Dynamic Train Planning competition winners are:
Dynamic Freight Capacity Management, led by 3Squared with operators Rail Operations Group and Freightliner, will analyse working timetable path utilisation to identify unused paths for operators needing to use the manual very short term planning system. It is planned that the resulting tool would host a real-time capacity exchange, where operators can relinquish WTT schedules for particular days;
Assisted VSTP, led by Bellvedi and Tracsis in collaboration with Southeastern and Network Rail Southern Region and Western Route will focus on enabling the electronic transfer of VSTP requests via a national validation layer to allow VSTP requesters to efficiently create and pass proposed schedules to the Network Rail control teams;
Pathfinder, led by Worldline, aims to use detailed knowledge of current operational requirements and machine learning from relevant historical events to generate and validate new and amended VSTP train paths.
'The railway has never experienced the challenges of today', said RSSB R&D Programme Director Luisa Moisio. 'Large parts of the network operating close to capacity and some at full capacity; demanding timetable promises to meet; restricted maintenance schedules; limited resources and lots of public pressure to deliver.
'RSSB is proud to be supporting the industry by funding several research and innovation projects to progress new ideas to improve network performance and train planning. Industry needs to move closer to a future in which agile and robust train planning is used to make optimal use of the capacity and deliver the best service to our customers', she added.