UK: An outline £10m co-investment agreement has been signed by the University of Leeds and the Rail Electrification Alliance which is undertaking the East Coast Main Line power supply upgrade programme.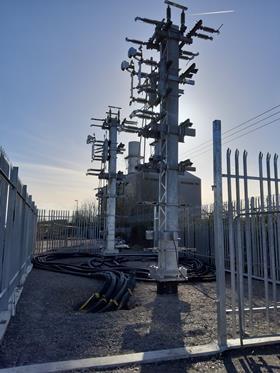 The agreement provides for two years of research into the best and most efficient way of managing electrical power flow on the route, with the university's scientists and engineers having access to data collected from lineside static frequency converters.
'Through analysis of the data, we want to get a detailed understanding of how trains are using the power that is being fed onto the network and importantly, are we getting the most effective use of that power', said Keith Earnshaw, Engineering Director at the REAL Alliance which comprises Network Rail, VolkerRail, Siemens Mobility, J Murphy & Sons, Jacobs and Systra.
'We also want to ensure that the power that is coming onto the line does not result in power surges or other electrical interference that could disrupt other rail equipment', said Earnshaw. 'Our aim is to have a system that is efficient and reliable, and this research will eventually enable us to access a digital power map of the UK's network to ensure that future electrification projects are designed as efficiently as possible.'