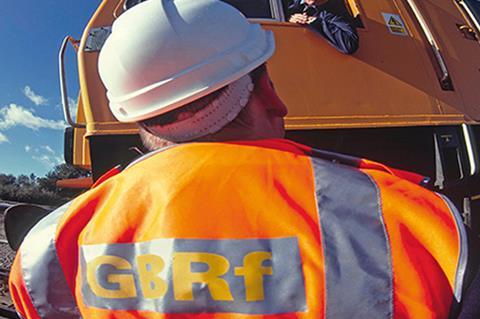 UK: GB Railfreight is planning to order a fleet of main line electro-diesel locomotives with a modular design which would facilitate future replacement of the diesel engine with a battery or hydrogen fuel cell module.
Rail Business UK understands that advanced negotiations are underway with Stadler for bi-mode Co-Co locomotives to be supplied from its Valencia plant in Spain. A framework contract covering up to 50 locos is envisaged, with a firm order for an initial 20 and options for 30.
Designated Class 99, which was previously used for railway-owned ships, the locomotives would support GB Railfreight's decarbonisation efforts by enabling the use of 25 kV 50 Hz electrification where available, retaining diesel operation on lines which the operator does not expect will be electrified in the near future.
The new locos would have a diesel engine meeting current emissions standards which would be powerful enough for main line freight haulage, rather than just 'last mile' operations and lightweight trains. They would be capable of hauling freight trains on the non-electrified branch from the port of Felixstowe to Ipswich at timings within 2 min of those achieved using the current EMD Class 66 diesel-only locos.
The modular design would enable the diesel engine to be removed and replaced with a battery or fuel cell module once the technology is felt to be sufficiently advanced for regular main line freight use.