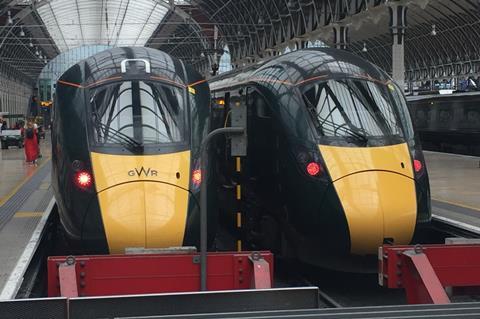 UK: The Office of Rail & Road is undertaking a review to understand the lessons the industry can learn from the discovery of cracks on Hitachi Rail AT200 (Class 385) and AT300 (classes 800, 801 and 802) trainsets during May.
ORR said it would work with Hitachi Rail and all relevant parties to find the root cause of cracks in the jacking plate and on the mount for the yaw damper bracket, and would examine industry processes relating to the assessment of safety risk, as well as the withdrawal and return of trains to service.
It will also work closely with operators GWR, LNER, TransPennine Express and Hull Trains as well as other industry bodies to review the impact on passengers, including whether travel information was relevant and consistent. The passenger review will not include ScotRail, as there was a minimal impact to passengers.
A report into the passenger impact is to be published by June 25. An initial report covering the history, withdrawal and reintroduction of the trainsets will be published in September, with a final report to follow once the long-term rectification programme is established.
'The lessons learned review is an important step in ensuring something like this doesn't happen again', said ORR Chief Executive John Larkinson on June 7. 'Our wide ranging review will focus on the complex safety issues, covering technical, process and contractual issues. We will also review the impact on passengers and whether passengers received the right information and were appropriately compensated.'