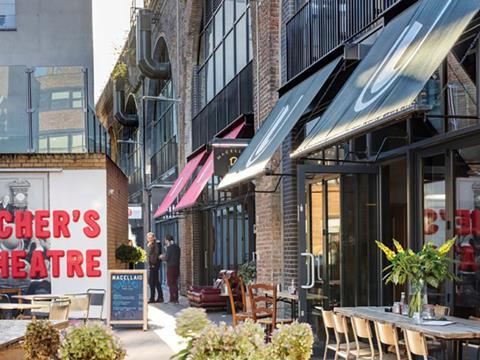 UK: Infrastructure manager Network Rail announced on September 10 that it had agreed terms for Telereal Trillium and Blackstone Property Partners to buy its commercial estate portfolio in England and Wales for £1·46bn. The deal comprises around 5 200 properties, the majority of which are spaces under viaducts. Properties in Scotland are excluded.
The sale process was initiated in November 2017, when NR said it would 'create a significant injection of cash to the taxpayer-owned railway infrastructure company as it focuses investment on passenger benefits.'
Telereal and Blackstone will hold equal ownership stakes and intend to be long-term owners, NR said, adding that they had 'adopted a "tenants first" approach, cemented in a tenants' charter, which offers a commitment to engage with all tenants and communities in an open and honest manner.'
The sites are being sold on a leasehold basis, with NR retaining access rights for the future operation of the railway.
'Ultimately our role is to run, improve and grow the railway, and managing these properties isn't essential to that', said David Biggs, Managing Director, Network Rail Property. 'The new owners will invest in and grow the estate, and we can focus on our core business of running the railway.'
The sale has been 'a very thorough, detailed and complex process', NR Chair Sir Peter Hendy said. 'For tenants it will mean significant commitment and investment, and for passengers and taxpayers it will mean massive, essential improvements without an extra burden on the public purse.'
Rothschild & Co acted as financial adviser to Network Rail, and Clifford Chance and Eversheds Sutherland as legal advisers. Cushman & Wakefield, Grant Mills Wood, Kirkland & Ellis and Gowling WLG advised Telereal and Blackstone.