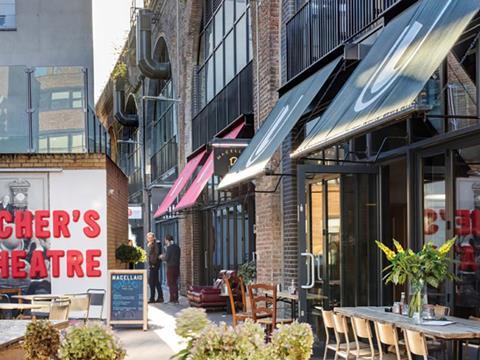 UK: Network Rail announced plans to sell its commercial property business in England and Wales on November 17. The infrastructure manager said it was the largest provider of small and medium-sized business space in the UK, and the sale of 'non-core' property assets, the majority of which are spaces under viaducts, would 'create a significant injection of cash to the taxpayer-owned railway infrastructure company as it focuses investment on passenger benefits.'
There are no plans to sell similar assets in Scotland, Network Rail told Railway Gazette International.
Rothschild & Co is handling the sale of the business, which has around 5 500 properties. Most will be sold as leasehold, with Network Rail retaining the freehold to ensure its access rights continue unaffected. Current tenants would transfer to the new buyer with their existing leases and notice periods unchanged.
'This deal will bring more investment into the commercial estate for the benefit of the local communities and it will help fund a better railway', said Network Rail Chief Executive Mark Carne. 'I hope to see areas around the railway positively transformed with new and refurbished shops, amenities, and extra facilities for local people and passengers. The sale will bring a major cash boost to help fund key projects across England and Wales as part of the Railway Upgrade Plan.'
Responding to the announcement, General Secretary of the RMT trade union Mick Cash described the sale as 'the first step in a major asset-stripping programme at the ‎publicly-owned Network Rail by a government hell-bent on smuggling in privatisation by the back door', saying 'the railway will lose the ongoing income stream, regular income which can be used to finance expansion in the long term.'