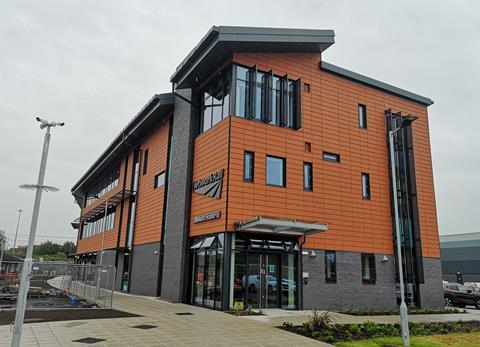 UK: Network Rail has opened a £14m depot in Doncaster where almost 600 people will be based.
Mallard House, named after the steam locomotive, features gender neutral toilets and changing rooms as well as lifts for accessibility.
Rob McIntosh, Managing Director for Network Rail's Eastern Region, said Doncaster was already home to the National College for Advanced Transport & Infrastructure (previously the National College for High Speed Rail), and 'this state-of-the-art facility at Marshgate will enhance both the vital work that our teams are doing in the area and the future of the railway'.
'It will bring workers from depots across the area together, so that they can work collaboratively to maintain and improve the railway in the region', McIntosh said.
Work began to 'expand and transform' the Marshgate site in 2015. The main building is complete, but the Covid-19 pandemic impacted some of the final stages of the project and landscaping work will continue. Some smaller buildings which were due to be demolished have also been retained to create additional space to support social distancing.