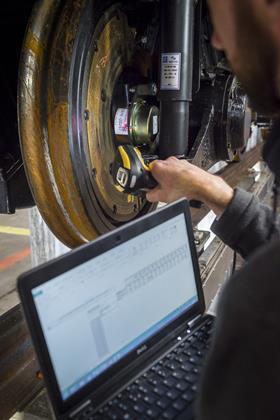 UK: Hitachi Rail's Perpetuum subsidiary is working with Network Rail, Porterbrook and ScotRail to test the use of onboard digital sensors to automate the detection of track faults.
The self-contained and self-powered sensors mounted in trains running in passenger service use a combination of gyroscopes and accelerometers to monitor ride quality in real-time, enabling the identification of areas requiring attention.
Analytical tools will be used to build a picture of areas that are at risk of requiring inspection or maintenance in the future.
The trial is being undertaken under a contract awarded to Perpetuum by Network Rail, and follows successful trials on the West Coast Main Line in 2019.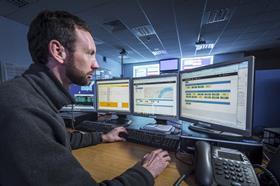 The monitoring equipment is currently installed on ScotRail trains operating on the North Clyde, Borders and Fife Circle routes.
The project is 'a great example of how rolling stock data can improve and enhance the industry's understanding of track behaviour in the run up to rough ride events', said Stephanie Klecha, Head of Digital Services at Porterbrook, on March 1. It aims to facilitate 'tailored proactive maintenance to solve this important industry challenge'.