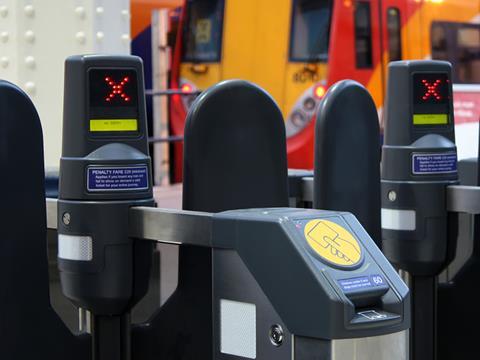 UK: Acceptance of Oyster and contactless payment is to be extended to Hertford North and Epsom next year, Rail Minister Andrew Jones announced on November 30.
Ticket barriers will be modified to accept Oyster and contactless cards at Epsom, Cuffley, Bayford and Hertford North early next year. Stations up to Welwyn Garden City and Luton Airport Parkway are to be added later in the year.
A public consultation is due to begin early next year on proposals to extend acceptance to more stations outside the Greater London area. Department for Transport says that its longer-term goal is to extend pay-as-you-go travel across other urban areas, which could include mobile technology as well as its preferred ITSO smart card.
'Extending pay-as-you-go will help us better understand passenger travel patterns and will form the basis of the consultation we are launching early next year', said Jones. 'We are committed to its wider expansion and the feedback we get will help both the government and train operators create a network that puts passengers' needs and demands at its very heart.'
'We are delighted that, working with the DfT, South Western Railway and GTR, we will be expanding Oyster and contactless to cover services to Epsom and Hertford North from early 2019 and welcome the wider consultation into extending pay as you go across the rail network that surrounds London', said Transport for London Chief Technology Officer Shashi Verma.