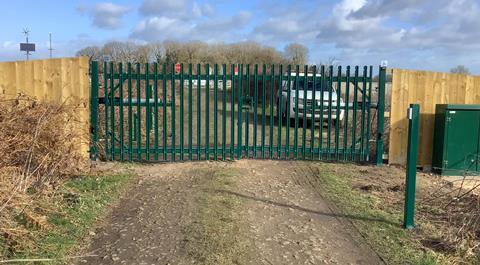 UK: Network Rail has worked with local authorities to install a passcode-protected electrically-powered gate to stop illegal use of the Green Lane crossing in Knaresborough while still allowing specific people access to their private land.
NR worked with Harrogate Borough Council to make the gate a planning condition for a new housing development, which has increased the number of people living in the area.
'We're really proud to have worked with Harrogate Borough Council and the housing developers to champion this simple, quick-thinking solution which will vastly reduce risk and improve safety for the community', said North & East Route Level Crossing Manager Darren Lord.
'With the new gate in place, the level crossing will be able to do what it was designed for — to help people safely cross over the railway on to their private land and remove the risk for the public.'