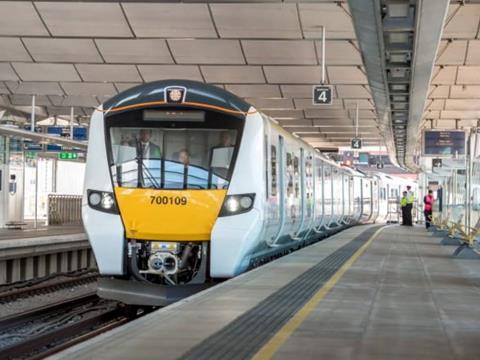 UK: Transport Focus has published the results of research commissioned from independent market research agency Illuminas to understand how passengers' expectations of punctuality and reliability might differ on high frequency routes such as the Thameslink core between London Blackfriars and London St Pancras International.
The watchdog said its findings were clear: 'a late train is a late train, and late running damages passengers' trust in the railway even if they get to their destination with no effective delay'.
Passengers also associate late trains with overcrowding and an inability to get a seat, with disruption leading to a build-up of passengers who squeeze onto the next train.
It found that while passengers travelling within the core treat the Thameslink core much like the London Underground with turn-up-and-go frequencies, most are travelling to destinations beyond the core and find a frequent service to be desirable but not a substitute for punctuality.
Websites
We are not responsible for the content of external sites