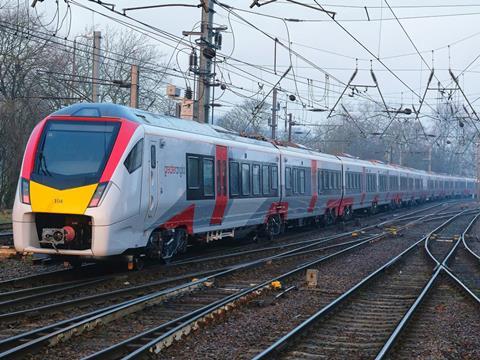 UK: Greater Anglia has begun using software which was developed by Amey Consulting for Network Rail to better understand the performance of trains at stations and individual platforms.
The Quartz software filters through existing train monitoring data streams to quickly and simply present to-the-second punctuality at any chosen station or platform. Quartz can alert staff to when and where issues are occurring, enabling steps to be taken to find a solution.
'Our performance team has over 50 000 lines of data coming in from the monitoring system about train performance every single day, with punctuality being reported for every station a train arrives at, passes or leaves, which is built into reports so that the business can see where improvements need to be made', said Keith Palmer, Greater Anglia's Head of Performance & Planning.
'Quartz will help us to take this to a new level, making information instantly available in an easy to understand dashboard format so that any member of staff can simply log in and get all the information they need, when they want it, to make meaningful changes at their stations to improve punctuality for the benefit of our passengers.'
Quartz was previously used to identify the cause of delays at East Croydon station. It identified that platforms 3 and 4 were the main causes, with staff being overstretched at peak times. Six additional full-time staff were added, resulting in a 40% decrease in daily delay minutes.