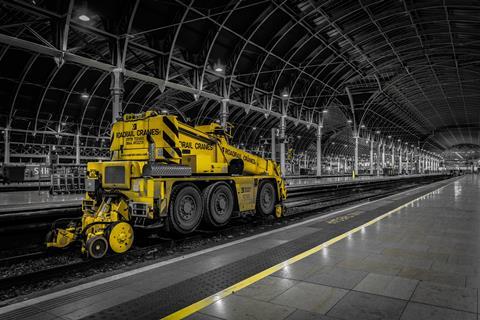 UK: Road-rail vehicle provider Quattro Group has acquired the assets of Wrexham-based Road Rail Cranes Ltd, including its road-rail vehicles, trailers, support vehicles and ancillary equipment.
This expands Quattro Group's existing fleet of 1 000 rail, road and construction machines based at 17 depots in the UK and mainland Europe.
Road Rail Cranes Ltd will cease to trade. The majority of its staff will join Quattro, and operations will continue to be managed from the Wrexham depot, overseen by Quattro Group Area Manager Trevor Hartnett.
'As part of our plans for Control Period 6 and beyond, we have been focusing on the provision of exciting specialist equipment that works seamlessly alongside our "bread-and-butter" plant, delivering tailored solutions that meet our customers' every need', said John Murphy, Quattro Group Managing Director. 'We have worked closely with the team at Road Rail Cranes Ltd, and are delighted to be able to protect both the fantastic workforce and the company's outstanding reputation within the road-rail vehicle market.'