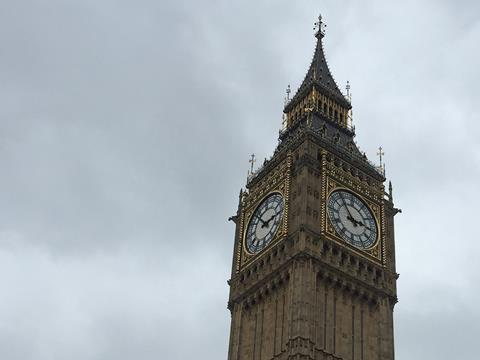 UK: Industry bodies have responded to the announcement in the Queen's Speech at the state opening of parliament on October 14 that 'proposals on railway reform will be brought forward'.
Details of the government's plans were not given, pending the completion of the review of the rail industry which is being undertaken by Keith Williams.
Rail Delivery Group Chief Executive Paul Plummer said the industry 'welcomes the government's firm commitment to take forward the recommendations of the Williams Review, particularly its focus on fares and contract reform. Both are key to a new partnership between the public and private sectors in rail that delivers more for passengers and the country. We agree that decisions about trains should be brought closer to home and are pleased government plans to reform the regulations that underpin fares to enable greater local control.'
Railway Industry Association Chief Executive Darren Caplan said 'any changes to the structure of the UK railways must consider the entirety of the rail industry, including rail suppliers'. RIA members believe it is important that any changes 'do not lead to a pause in work on our railways or a hiatus in longer-term investment', he emphasised. Caplan added that it was 'encouraging to see the government's commitment to a national infrastructure strategy', as RIA members want to avoid 'boom and bust' funding.
West Yorkshire Combined Authority Transport Lead Councillor Judith Blake said 'we look forward to seeing the detail of the Williams Review and in particular how the government's commitment to greater local control over rail services will be translated into clear roles and responsibilities and how it will be funded'. Blake said 'we need to ensure any reform puts the interests of passengers first and does not introduce further fragmentation into the network', and added that 'reform of management processes alone will not fix the failings of the North's rail network which requires major investment to address the capacity crisis we continue to face.'
Mick Cash, General Secretary of the pro-nationalisation trade union RMT, said 'ruling out the public sector option exposes the whole policy for the sham that it is. We need a nationalised railway where quality, investment, planning and safety come first.'
General Secretary of the TSSA trade union Manuel Cortes said 'anything that falls short of full public ownership of our railways amounts to tinkering at the edges'.
ASLEF General Secretary Mick Whelan noted that 'the details appear to have been left for the Williams Review, which will report next month. So this is just a soft launch to take our minds off Brexit.'