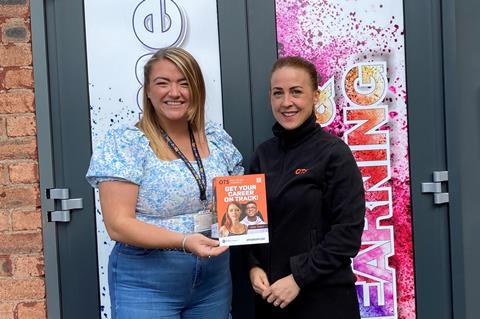 UK: A Rail Skills Academy for people aged 18 to 24 years has been launched at contractor QTS Group's Drumclog headquarters with funding from East Ayrshire Council's Young Person Guarantee programme.
The nine-week courses are designed to equip participants with the skills and experience required to succeed in the railway maintenance sector, covering employability and core skills, health and safety awareness and PTS track induction.
QTS said that with more than 48% of railway workers aged 50 or over and women making up only 16% of the current workforce, action was being taken to create a 'knowledgeable, diverse and qualified' workforce for the future.
'Network Rail and its supply chain are creating many initiatives to combat the skills gap within our industry', said Lorna Gibson, Director of QTS Training. 'As a lead contractor working in this sector, QTS has been developing a range of programmes, including apprenticeships, traineeships, graduate development, and Kickstart programmes to encourage young people to join the industry.
'The work we currently do with young people has made it evident that most are completely unaware of the employment and wide range of career opportunities offered by this industry.'