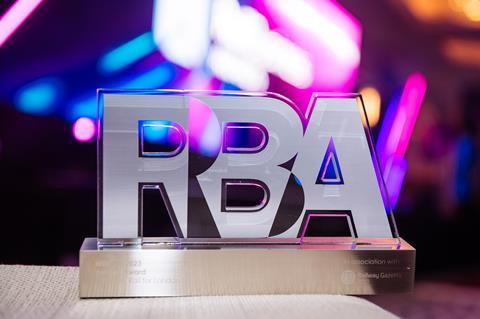 UK: Railways are widely recognised as one of the most environmentally friendly modes of surface transport. However, there is still room for improvement in terms of sustainability and reducing rail's environmental impact. The Rail Business Awards aims to acknowledge and commend these efforts with the award for Sustainability & Environmental Excellence.
Past winners have ranged from in-house recycling initiatives and wildlife conservation to the adoption improved construction methods and community engagement outreach.
In 2023, the award was won by the VolkerRailStory joint venture for a suite of sustainability initiatives on the Hope Valley Line upgrade, which had generated challenges due to the railway's relative remoteness and location in a national park. Network Rail was also commended for its Lineside 2035 initiative.
Entries are now being invited for this year's awards, providing another opportunity to recognise and celebrate excellence in this field. The judges will be looking for a person or business that has demonstrated:
a commitment to improving sustainability or reducing the environmental impact of rail services or projects through technical or process innovation;
the introduction of environmental, social and financial policies that support more sustainable ways of working;
initiatives or projects to improve operational resilience or mitigate the impacts of climate change on the rail network;
environmental improvements across specific areas within the business;
involvement of both senior management and staff in implementing sustainability initiatives;
evidence that sustainability is built into the whole business planning process;
the impact of initiatives on operational effectiveness and commercial performance.
Entries for the 26th Rail Business Awards will close on October 6. The winners will be announced at a gala evening at the Hilton Manchester Deansgate on Thursday 22 February 2024.
Further details of the categories and how to enter can be found at www.railbusinessawards.com