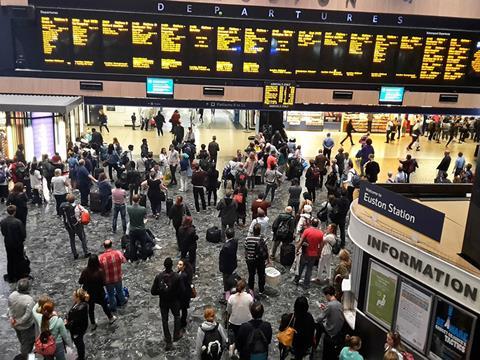 UK: The Rail Delivery Group will cease to be a member of the Eurail Group of railway companies with effect from January 1 2020, ending the ability of visitors to Great Britain to use the Interrail and Eurail pass schemes.
RDG offers its own its range of BritRail passes. It said it had trialled accepting Eurail passes, which are aimed at people residing outside Europe, but had decided this was 'confusing' and so ended the trial.
As result, RDG's membership of Eurail Group and thus its long-standing participation in Interrail would be terminated, 'despite us wanting to remain part of the group'. It stressed that membership of Eurrail Group was not linked to the UK's membership of the EU.
On August 7 RDG said its 'longstanding and internationally recognised' BritRail pass offers 'greater benefits for tourists', including two-for-one deals at more than 200 attractions and 'the convenience and environmental benefit' of the ability to store passes on a mobile phone.
Passes purchased before January 1 will continue to be valid until they expire. Eurostar will continue to participate in the schemes, and discounts on ferry services will remain.
British travellers will still be able to buy Interrail passes for use abroad, while inbound visitors would be able to 'get the Eurostar to London and then travel further with the BritRail pass or journey-specific tickets', RDG said.
UPDATE: On August 8, RDG announced that 'following the strong reaction to news of our departure' it had renewed talks with Eurail Group, and as a result it was 'pleased to be able to tell passengers that we have reached agreement and will be remaining part of both the Interrail and Eurail passes.'