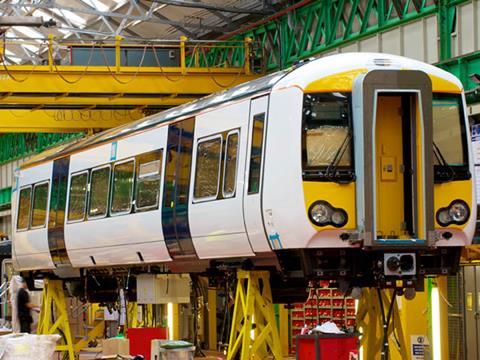 UK: Trade union Unite said it was seeking reassurances about the long-term future of the Bombardier Transportation factory in Derby following Alstom's announcement on February 17 that it had signed a memorandum of understanding to acquire Bombardier Inc's activities in the rail sector.
'The Bombardier factory in Derby is a first class facility with a world class workforce', said Unite Assistant General Secretary Steve Turner.
'Unite has already received assurances from Bombardier that the sale of the company will not affect the Derby factory and its workers and the union will now seek an urgent meeting with Alstom to receive similar guarantees.
'Over the coming months Unite will be working with its sister unions in both the European Union and in North America to ensure that our members' concerns about the sale are fully understood and that their terms and conditions are in no way diminished.'
Regional Secretary for the East Midlands Paresh Patel said Unite's priority would be to secure guarantees over its members' jobs, pay and terms and conditions of employment.
'This is obviously a highly unsettling time for the workforce and Unite will be providing as much information as quickly as possible about Alstom's plans including long–term investment for the Derby factory', Patel said. 'Once Unite fully understands Alstom's plans, we will be ensuring that our members' interests at the Derby factory and in its supply chain are fully protected.'