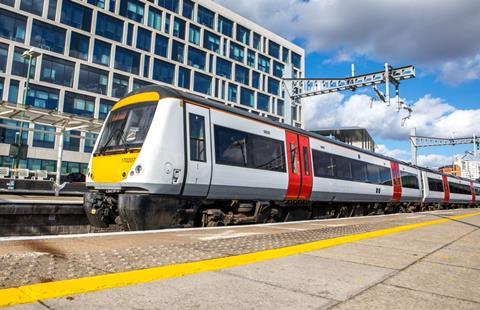 UK: The Welsh Government has endorsed the recommendations of the South East Wales Transport Commission, which published a report in November proposing a 'comprehensive and co-ordinated' programme of rail enhancements, rapid bus routes and active travel measures to reduce congestion on the M4 motorway without building the Newport relief road.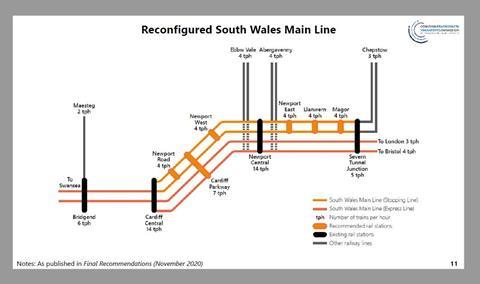 The Welsh Government has now accepted in principle all of the report's recommendations, and Transport for Wales is establishing a dedicated unit to develop a delivery programme.
The Welsh Government said it would work with Transport for Wales, Network Rail and the Department for Transport to increase railway capacity, reduce journey times, develop proposed stations and improve resilience on the corridor between Cardiff and the Severn Tunnel. It would also work to increase services on the Maesteg and Ebbw Vale branches and between southwest Wales and Cardiff, London and Bristol Temple Meads. Construction of the planned Cardiff Parkway station could start in 2021 for opening in 2024.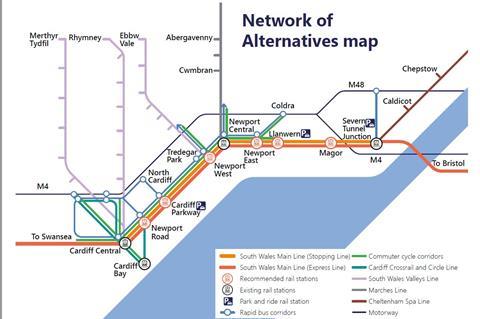 Welsh ministers will work with TfW on an account-based ticketing scheme for Wales which would use a pay-as-you-go model with contactless bank cards and best-price fare capping. This would be mode-agnostic while retaining commercial incentives for operators. Deployment is to start with a pilot in southeast Wales, where a fares and ticketing review will lead to the introduction of a zonal ticketing scheme.
'Integrated, low carbon and multi-modal metro transport networks will be the future of Welsh transport', said Minister for Economy, Transport & North Wales Ken Skates on January 19. 'It is an ambitious set of recommendations that will lead to significant improvements for the region, and we take them forward with a sense of urgency and the knowledge that action is needed.'