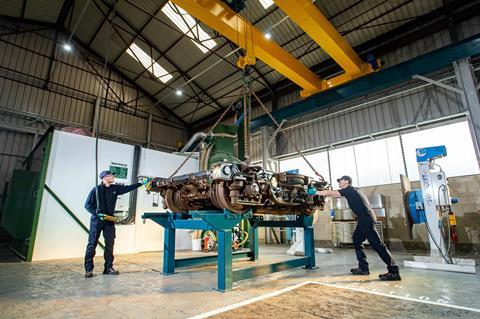 UK: William Cook Rail has commissioned a 750 m2 bogie overhaul workshop where it can undertake cleaning, shot blasting, non-destructive testing, repair welding, component replacement, painting and rebuilding work.
This is complemented by machining facilities capable of accommodating complete bogie frames after repair.
The company said the bogie workshop at its Leeds site was a natural extension of its coupler workshop, adding that its UK revenues increasingly come from overhauls rather than supplying components for new vehicles.
'The bogie overhaul workshop is only one part of an ongoing, multi-million pound investment plan for our Leeds site', said director William Cook. 'It will enable the continued expansion of our UK heavy overhaul services and position us well to benefit from new government spending on rail in the north of England.'