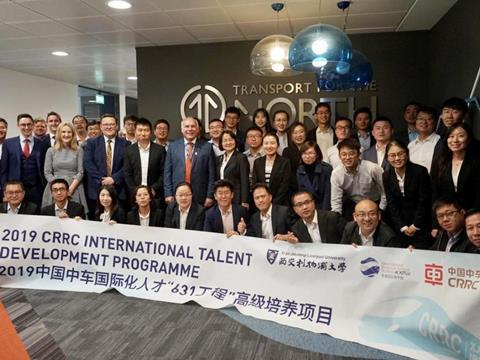 INTERNATIONAL: UK-based networking and educational association Young Rail Professionals has launched Young Rail Tours in partnership with the Young Members sections of the Institution of Mechanical Engineers' Railway Division, the Institution of Railway Signal Engineers and the Institution of Engineering & Technology Railway Technical Professional Network.
YRT is intended to deliver a programme of UK, European and international study tours designed to be 'affordable, accessible and relevant to young professionals working in the UK rail industry', says co-founder Paul Case, a former YRP Chair.
YRP has already been involved in a number of successful tours in Europe, including to the Netherlands in 2018 and to Germany in April 2019. YRT's current plans call for tours to Scotland in late 2019 before it takes 25 UK professionals to Japan in April next year.
As well as arranging tours, YRT will also host reciprocal visits to the UK. In July and August this year, YRT supported a visit by 41 staff from CRRC as they toured railway facilities across the country. The group was made up of students on a Leadership Course qualification at the International Business School in Suzhou.