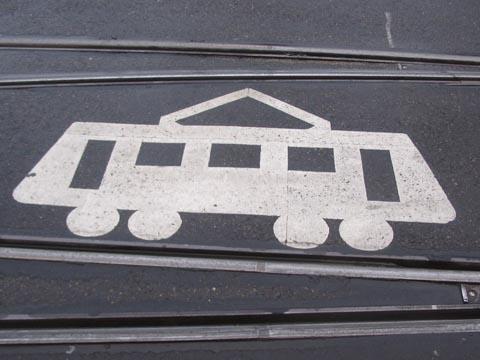 St Petersburg metro Line 4 was diverted to a newly-opened terminus at Spasskaya on March 7, with the Sadovaya – Komendantskiy Prospekt section of Line 4 transferred to Line 5.
A consortium comprising Alstom, Gea21, Inabensa, Mipelsa and Pavimentaciones Morales has been awarded a €74·8m turnkey contract to build Jaén's first light rail route (RG 3.09 p16).
Metro de Madrid has introduced six AnsaldoBreda Series 9000 six-car trains on Line 6, to replace the current Series 5000 vehicles. A further 30 trains will be added by 2011.
The start of construction on Sound Transit's $1·9bn University Link light rail project was marked during a March 6 ceremony at the University of Washington in Seattle (RG 3.09 p20).
FCC and Comsa have won a 40-year contract to build, maintain and operate Murcia tram Line 1. The 18 km line will have 28 stops linking the city centre with Nueva Condomina and Murcia University. Work is expected to start in the summer and be completed by the end of 2010.
Andalucía's Minister of Public Works & Transport has announced agreements for the construction of two tram lines to Dos Hermanas and Alcalá de Guadaira in the suburbs of Sevilla. A €495m tender has already been issued for an 800 m extension of the existing tram line between Prado and San Bernardo. No date has yet been set for the opening of Sevilla's first metro line.
EIB is to lend Ifercat a further €200m to finance construction of Barcelona Metro Line 9. Previous loans total €1·6bn. The first section is now due to open later this year.
A new 8 km suburban line with three stations will be built in Madrid, allowing an estimated 25000 passengers a day to travel between Chamartín station and Torrejón de Ardoz in just 20 min. The cost is put at €480m. The route will use part of ADIF's Madrid – Barcelona line, requiring a signalling upgrade and new trains able to run at 140 km/h.
New Jersey Transit is planning to spend $424m from the American Recovery & Reinvestment Act on various projects, including the new trans-Hudson tunnel ($130m); rehabilitation of the Lower Hack Drawbridge ($30m); signalling upgrades on the Morristown Line ($25m); a new interlocking near Danforth station on the Hudson-Bergen light rail line ($15m); design of enhanced signalling for the River Line ($24m); and refurbishment of locomotives and coaches ($35·8m).
Virginia Beach Mayor Will Sessoms announced a US$40m deal to buy a 17 km Norfolk Southern alignment for use as a possible light rail route. A consultant will be chosen to do a feasibility study.
An Evergreen Line project office has been opened in Coquitlam, Vancouver, to 'advance' the 11 km Skytrain extension from Burnaby to Coquitlam. Funded by TransLink and the governments of Canada and British Columbia, work is due to begin in late 2010 and take four years.