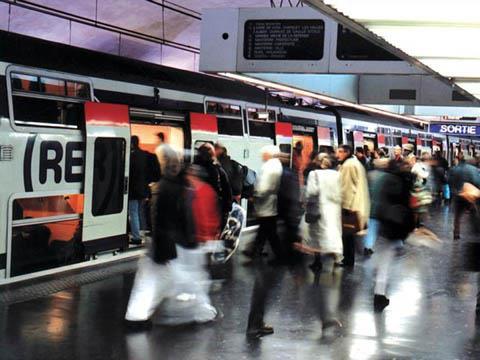 Construction of the western extension of Paris RER Line E is expected to begin in 2014 for opening in 2020, following the award of a contract in February. An 8 km tunnel between Haussmann-Saint-Lazare and Nanterre-la-Folie, with three new stations, will carry trains through La Defense to join RFF's existing line to Mantes-la-Jolie.
Metro de Santiago has completed a US$9m project to lengthen platforms at six stations between Rodrigo de Araya and Mirador on an elevated section of Line 5, now extended to 135 m to accommodate seven-car trains.
On March 6 Los Angeles City Council approved the provision of $300m over 30 years for the operation and maintenance of a proposed 6·4 km downtown streetcar line, which may be operated by catenary-free vehicles. In December voters approved a tax that is expected to raise $62·5m towards the construction cost, and the city hopes to attract $75m in federal grants.
On February 28 Brazil's Federal District opened tenders for a new contract to build the proposed Brasília light rail network, after a previous deal was cancelled in April 2011. Budgeted at R$1·55bn, the 22·6 km line from the airport to Asa Norte with 25 stations is initially expected to carry 12000 passengers/day.
Xi'an is expected to start work later this year on a 23 km line between Baqiao and Lintong, with 13 stations, at a projected cost of 13bn yuan.