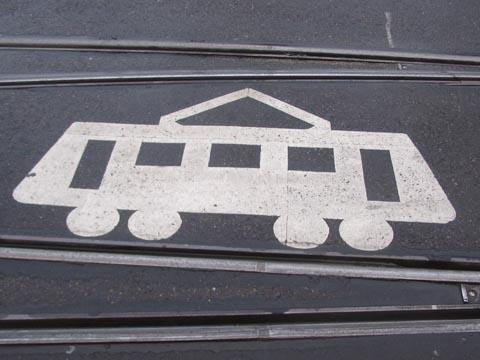 Tokyo Metro has signed a technical assistance memorandum of understanding with Hanoi Metropolitan Railway Management Board.
Brazilian President Dilma Rousseff has announced R$3·8bn of public transport investment. The projects include tramways in the city of Natal and state of Paraíba.
China Railway Group has been awarded a 20bn yuan build-transfer contract for Phase 1 of Chongqing metro Line 5. This will run 39·7 km from Yuanbo Yuan to Tiaodeng, serving five elevated and 20 underground stations.
On March 4 EIB signed a €150 low-interest loan for Dublin's €368m Luas Cross City tram project. The 5·6 km route from St Stephen's Green to Broombridge will have 13 stops, and the project includes the acquisition of 10 more trams.
A 1·9 km southern extension of Milano metro Line M5 from Zara to Isola and Garibaldi opened on March 1. Garibaldi provides an interchange with Line M2 and suburban rail routes.
Capital Metro Agency has appointed a consortium including Arup and Parsons Brinckerhoff as technical adviser for the planned light rail line in Canberra. The technical advisory work is to be completed in the second half of this year, with construction starting in 2016.
An eastern extension of Eskisehir tram Line 3 to Açelya opened on March 18. The seven-stop extension branches off Line 1 near Yunusken.
Construction of Phase 1 of Line 1 of the Xuzhou metro started on February 13. Opening is planned for 2017.
The District of Columbia, Maryland and Virginia have agreed in principle to provide $25m each for the 2015 budget of the Washington metro. The Silver Line is set to receive a federal loan of $1·9bn.
The last two stations on Dubai metro's Green Line - Al Jadaf and Creek - opened on February 28.
Gaziantep is taking delivery of 28 second-hand TSF2 trams from Rouen.
A groundbreaking ceremony took place on February 26 for the extension of Strasbourg tram Line D to Kehl in Germany. Opening is planned for mid-2016.