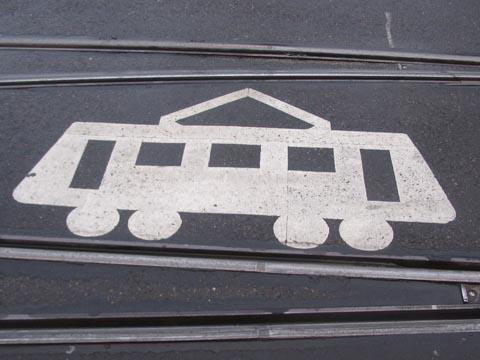 The first rail was laid on the T7 tram route in Paris at a ceremony on June 29. Due to open by the end of 2013, the 112 km route will link the Line 7 metro terminus at Villejuif-Louis Aragon with Athis-Mons via Orly airport. A future extension to Juvisy-sur-Orge is planned.
On June 29 London Underground said it plans to take delivery of a prototype of a 'lighter and more energy efficient' trainset for the Bakerloo and Piccadilly lines by 2015.
On July 18 DB Board Member Passenger Ulrich Homburg rejected suggestions that DB plans to merge the group's S-Bahn businesses in Berlin and Hamburg.
Bucuresti metro line M4 was extended by two stations from 1 Mai to Parc Bazilescu on July 1.
Baku metro opened a 1·5 km extension from Azadlyg Prospekti to Darnagul on June 29.
With final testing completed over the weekend of June 25-26, CBTC signalling is now in service on the full length of London Underground's Jubilee Line. LU was expecting to increase the service frequency from 24 to 27 trains/h by the end of July.
Budapest transport operator BKV is reported to have settled its legal dispute with Alstom that led to the cancellation of a €247m contract for 170 Metropolis cars, comprising 22 five-car trains for metro line M2 and 15 four-car trains for M4 (RG 12.10 p15). Alstom Chief Executive Patrick Kron was expected to sign a new agreement with BKV on July 20.
Delhi Metro Rail Corp opened a 2·6 km extension of Line 3 from Anand Vihar to Vaishali in Ghaziabad on July 14, serving two stations.