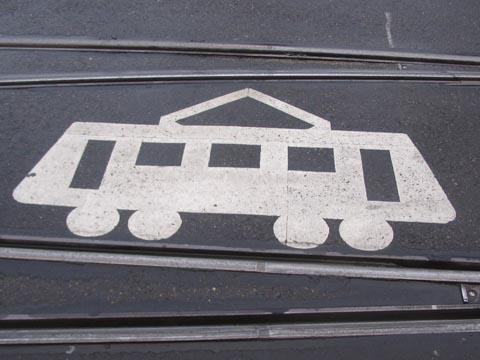 Stadtverkehr Ulm and Siemens are testing a Combino tram fitted with a prototype collision avoidance system. Three optical sensors cause a warning to be sounded in the if there is a potential obstruction ahead.
A topping-out ceremony for Kai Tak station on the Shatin – Central Link in Hong Kong was held on July 16.
A 3·5 km extension of Bordeaux tram Line B from Bougnard to France-Alouette opened on June 22.
Rio de Janeiro is to undertake studies for a metro line between Niterói and São Gonçalo, replacing proposals for a monorail or bus rapid transit.
A 6·5 km extension of Grenoble tram Line E from Saint-Martin-le-Vinoux Hôtel de Ville to Fontanil Cornillon-Palluel opened on July 13.
An update on the business case for extending the Edinburgh tramway to Leith and Newhaven has been presented to city councillors.
A ceremony on July 5 marked the opening of a 2 km extension of Taipei metro Line 5 from Yonging to Dingpu. A month of free travel began the following day.
Samara has begun six months of trial operation of Stadler's Metelica tram. The city plans to buy 30 trams ahead of hosting the 2018 FIFA World Cup.
EIB has signed two loan agreements for Polish tram projects. Bank Pekao will receive 231m złoty for Tramwaje Śląskie to fund the modernisation of power supplies and 63 km of track, as well as the purchase of 42 trams; 30 Pesa Twist trams were delivered in 2013-14, and 12 cars are being supplied by Modertrans. A further 95 trams are to be modernised. A separate 92m złoty loan to MPK Kraków covers the purchase of 36 Krakowiak trams from Pesa.