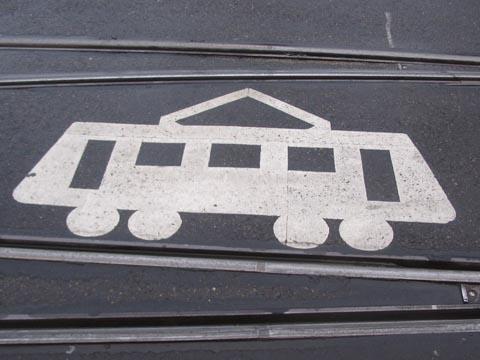 Veolia Transport has been selected to operate the Valenciennes urban transport network for the period 2010-17. The other bidders were current operator Transdev and Keolis.
On November 6 Metro de Santiago inaugurated San José de la Estrella station, which is located between Trinidad and Los Quillayes on Line 4 and cost US$30m to build.
U-Bahn Line 6, which has been running to the Garching Research Centre north of München since 2007, is to be extended south by 1 km to Martinsried, where a number of academic institutions are also located. Completion is expected in 2014-15.
A US$482·9m design-build contract for construction of the first 10·5 km of Honolulu's proposed 32 km light rail line was awarded to Kiewit Pacific Co on October 21, but the start of work has been delayed until next year pending state and federal approvals. The contract includes an elevated guideway and track but not the seven stations, which will be tendered separately. Revenue service on the first section is now expected to start in 2012, with the entire route between East Kapolei and Ala Moana open by 2019.
Marubeni Philippines is due to complete by February a feasibility study for a 4 km extension of Manila MRT Line 2 along the Marcos Highway from Santolan station in Pasig to Antipolo/Masinag Market in Rizal. The Light Rail Transit Authority is hoping to negotiate financing for the 9·4bn pesos project from JBIC or local banks, with a view to starting construction in January 2011.
The EIB signed an agreement with Romanian Finance Minister Gheorghe Pogea on November 12 to lend €395m towards the construction of Bucuresti metro Line 5 between Drumul Taberei and Universitate. The work forms part of Phase IV of the metro's modernisation plan, involving an €883m project to build Line 5 and acquire 37 trains, as well as replacing obsolete trains on the existing network.
On November 2 Metrolink tram services returned to Manchester city centre for the first time since April, following completion of a project to replace tracks and redevelop stops at St Peter's Square and Piccadilly Gardens. Metrolink's new M5000 Flexity trams will be running on the Bury line over the next few weeks while Gmpte carries out a driver familiarisation programme (RG 8.09 p32).
On November 6 the Greater Bordeaux authority approved plans to extend its existing three tram routes and build Line D, a 9·7 km line between Quinconces and Cantinolle. Phase III will add 37 km of new track, including a 7 km tram-train route from Ravezies to Cracovie-Blanquefort, and will cost €582m. Much of the work will be completed by 2013, with sections of Lines C and D following in 2017-18.