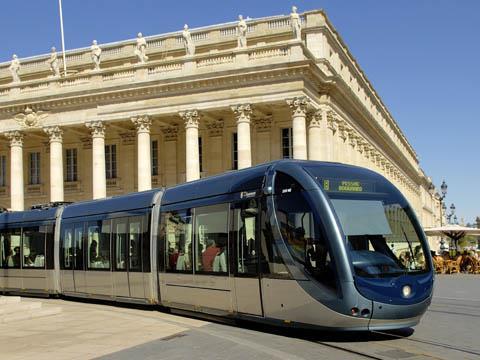 Keolis has renewed its contract to operate trams and buses in Bordeaux for a further eight years from January 1 2015.
Odebrecht TransPort is to form a 60:40 joint venture with Mitsui to compete for urban rail concessions in Brazil. If approved by the Brazilian competition authority, Mitsui would use a special purpose vehicle to purchase R$500m of shares in the venture.
Valenciennes transport authority Siturv has selected RATP Dev to operate tram and bus services for seven years from January 1 2015.
A 5·2 km automated peoplemover linking Oakland International Airport to Oakland Coliseum BART station opened on November 22. Services operate at 5 min frequencies from 08.00 to 20.00.
Moscow has approved a €290m fully-segregated 3·6 km tram extension from Shosse Entuziastov metro station east to Ivanovskoye district. Opening is planned for early 2017, with a further extension to Balashikha planned for the 2020s.
The first five-car EMU has entered service on the London Overground. A £320m programme to extend the 57 Class 378 EMUs from four to five cars was approved last year (RG 3.13 p15).
The Egyptian government has presented plans for a monorail line linking Cairo with 6th of October City to the west.
Trial operation began on October 26 on a southeastern extension of Chengdu metro Line 2 from Chengdu Institute of Public Administration to Longquanyi.