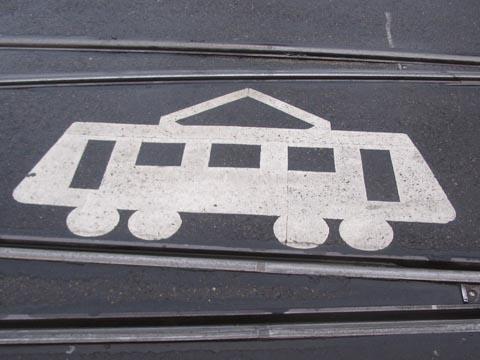 EIB is lending KC2bn to Plzen for 15 urban regeneration projects, including KC450m to extend tram Line 4 to Borská Pole. The first tranche of KC350m will be drawn in the first half of 2010.
Odessa has applied for EBRD funding to renovate its tram network, including 16 km of track, the existing vehicles and the depot, and the purchase of new trams.
Japan's ODA has allocated a loan of €315m towards the €1bn cost of an underground rail link between Bucuresti city centre and Henri Coanda International Airport. Line M6 would diverge from metro line M4 at 1 Mai and head north to the airport via Baneasa and Otopeni.
Dubai Metro's Red Line station at Burj Dubai entered service on January 4, to coincide with the official opening of the Burj Khalifa Tower. The elevated station is initially expected to be used by 10000 passengers per day.
Part of the Transdev Group, Semitan is to operate the Nantes bus and tram network for a further seven years until the end of 2016. The new contract includes an ambitious objective to increase ridership and income by 40%.
Seoul Metro is to operate the 23·9 km 21-station light rail line that will connect Busan and Gimhae when it opens in April 2011. The operator of Seoul Metro lines 1 to 4, which is also seeking to become an engineering firm, is to build the planned light rail line between Gimpo International Airport and Seoul.
Jena's new tram line from Lobeda West to Gewerbegebiet Göschwitz via Burgau entered service on December 16. The opening marks the completion of an €116·7m investment programme, which started in 1993, to extend and upgrade the tram network. A further €36·5m has been spent on improving tram stops and the depot, installing passenger information systems, and buying new vehicles. Operator Jenaer Nahverkehrsgesellschaft now runs a seven-line network worked by 33 trams.
The 1·3 km section of Baku metro between Nasimi and Azadliq Prospekt entered service on December 30 (MR 3.09 p37). By 2011 the Green Line will be extended to M Mushvig, which will also provide a connection to the new depot at Darnagul.
Three new four-car ART Mk II trains supplied by Bombardier-Hartasuma are now operating on the Kelana Jaya automated LRT line in Kuala Lumpur. These are the first of 35 trains ordered in 2006-07 as part of operator Prasarana's project to increase capacity and extend the network. Deliveries will be completed by April 2011. A 17 km, 13-station extension of the former Putra line from Kelana Jaya station to Putra Heights is due to enter service by the end of 2012. The existing fleet of 70 vehicles will be refurbished.
On January 13 Ottawa City Council approved the recommended plan for a 12·5 km light rail line between Tunney's Pasture and Blair Road, which will cost C$2·1bn. The next step is to initiate the environmental assessment process. The Ontario provincial government confirmed its C$600m contribution on December 18, but the federal government, which had committed C$200m, still has to confirm how much it will provide.