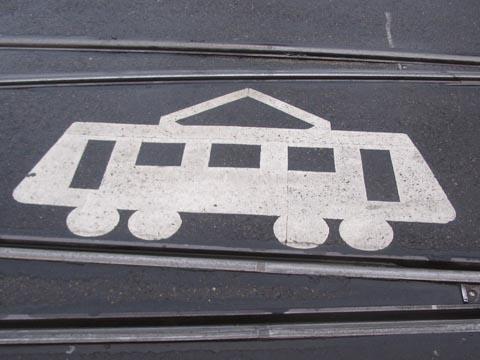 The state-owned Development Bank of the Philippines and Land Bank of the Philippines have bought a 75% stake in Manila MRT3 operator Metro Rail Transit Corp from private investors in a deal reported to be worth around US$800m. The remaining 25% is owned by privatesector banks. Lack of demand caused the suspension of an experimental 24 h service launched last month to cater for outsourced call centre staff who typically finish work between midnight and 04.00.
An extension of tram Line 3 from Lobeda-West to Göschwitz station in the German city of Jena opened on May 20. Services will be extended from Göschwitz to Burgau from December, completing the 2·6 km extension being built at cost of €19·4m.
Incheon Rapid Transport Corp opened a six-station extension of Line 1 from Dongmak to the International Business District on June 1.
UK Transport Minister Sadiq Khan confirmed the award of £68·3m of government and £33·4m of local council funding for an upgrade of the Blackpool tramway on June 10. Work to provide a modern commuter service on the traditional tramway will include replacing 8 km of track, accessibility improvements, tram priority at junctions, a new depot and the purchase of 16 Bombardier Flexity 2 trams. Steer Davies Gleave led the development of the funding application.
On May 10 Bratislava transport authority DPB launched a €8·3m year-long modernisation of the tram tunnel under the castle. New lighting, signalling and CCTV will be installed, and an emergency passage re-opened.
Last month Delhi Metro Rail Corp began a feasibility study into plans for a metro in the Indian city of Jaipur.
On May 19 Praha city council agreed to provide KC10·7bn towards the cost of a 6 km extension of metro Line A from Dejvice to the western suburb of Motol (RG 6.08 p352). The remainder of the KC18·7bn cost is expected to come from EU funds. Work should begin in December for completion in 2014-15. Longer-term plans will see Line A extended a further 4·3 km to Dlouhá Míle and then 2·5 km on to Ruzyne airport by 2018.
An independent inquiry chaired by former agriculture minister Cees Veerman has recommended continuing work on Amsterdam's troubled Noord-Zuid metro project, but suggests changes (RG 4.09 p27). Boring from both ends would bring forward the delayed completion date by a year, while giving more time to resolve problems at the Vijzelgracht station box. More urgent attention should be paid to signs of subsidence and organisational improvements should include hiring independent experts; an overall project director is to be appointed. The project will take eight years to complete, at a total cost of €3·1bn, while truncating the line would produce small savings and yield few of the expected benefits.
Services on the two-station Saphan Taksin – Wongwian Yai extension of the BTS Skytrain Silom Line in Bangkok began on May 15.
Macau's Transport Infrastructure Office hopes to invite tenders later this year for civil works and rolling stock for a proposed driverless rubber-tyred light metro. The 20 km Phase 1 will run along the eastern coastal corridor, connecting the boundary to Taipa and Cotai. Phase 2 would serve the western harbour area, with three alignments currently out for consultation. A 176·2m patacas project management and technical assistance contract has been awarded to a joint venture of Egis Rail, Fase and Setec ITS.
Development firm Nakheel formally opened the Palm monorail in Dubai on April 30.
Line 2 of the light rail network in the Spanish city of Santa Cruz de Tenerife (MR 3.09 p40) was officially opened on May 30. The route from Tín-cer to La Cuesta has cost €55m to build, including 2·3 km of new infrastructure.
CPTM has invited expressions of interest by July 22 in a 35-year concession to build and operate a 28·3 km express rail link between the centre of São Paulo and Guarulhos airport (RG 4.08 p212). The concessionaire would be expected to provide R$1·44bn in funding, including R$120m for the associated project to extend suburban services to Guarulhos city for which the state government is providing R$826m.
The Chinese city of Tianjin has unveiled an expansion strategy to add 400 route-km to its existing 70 km urban rail network. The city intends to create a network of 11 metro lines by 2015 and 14 by 2020.