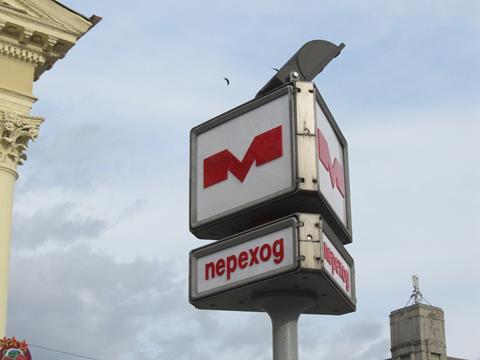 Korea Engineering & Construction has signed a memorandum of under­standing to undertake a feasibility study for a 13·6 km light rail line in Davao City on the island of Mindanao in the Philippines.
A 1·8 km extension of Minsk metro Line 1 from Petrovshchina to Malinovka opened on June 3.
KfW IPEX-Bank is providing a €25m loan to Bogestra to exercise an option for 15 Stadler Variobahn trams for Bochum, Gelsenkirchen and Herne.
National development bank Bndes is to provide R$4·47bn to the São Paulo state government, covering 39·2% of the cost of building São Paulo metro Line 6. The state government is providing 13·9% from its own resources, with the remaining 46·9% to be met by the Move São Paulo consortium.
Yekaterinburg city authorities have announced plans for a second metro line. The east-west line would link Verkh-Isetskaya with Kamenye Palatkiy, running through Ploshchad 1905 Goda, where interchange with the north-south Line 1 would be provided. Construction is due to start in 2016, with opening scheduled for 2018.
London Overground Rail Operations Ltd has been confirmed as interim operator of the West Anglia suburban routes in northeast London that are to be transferred to Transport for London next year. Lorol will run the services for 17 months from May 31 2015 until the entire London Overground concession is re-tendered.
Baden-Württemberg has submitted a federal funding application for construction of a second tram line in Ulm, linking Science Park to Kuhberg. Up to 60% of the €155m cost is eligible for federal funding.
Beijing officials have revealed plans to expand the capital's metro network into neighbouring Hebei province.
RATP has begun work on the northern extension of Paris metro Line 14 from Saint-Lazare to Mairie de Saint-Ouen, which is being funded as part of the Grand Paris project.
Operator Attiko Metro expects to put its first Series III trainsets into revenue service on the Athens metro this month, following the completion of acceptance tests in June. The 17 six-car trainsets were ordered in September 2009 from a Hanwa-Rotem consortium for €155m, for use on lines 2 and 3.
The European Commission has appro­ved €409·5m in regional development funds for the 6·1 km Eroilor – Drumul Taberei section of metro Line 5 now under construction to serve the southeast part of Bucuresti.