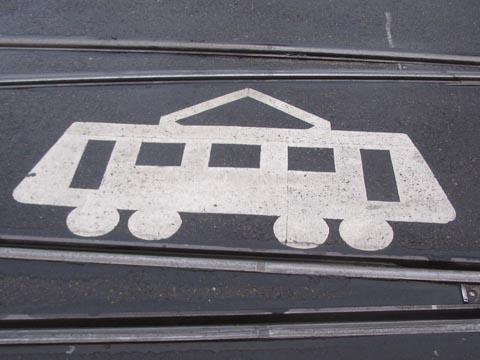 Under a programme to 'improve' public transport in Toshkent 26 km of tram track is being removed from the city centre and trams will be restricted to the inner ring road. Four new sections of track totalling 16 km are being built and 20 trams will be supplied by Pragoimex. Some metro stations may close owing to lack of ridership.
MTR signed agreements with the Hong Kong government on May 18 to design, build, operate and finance the 7 km South Island Line (East) and 2·6 km Kwun Tong Line Extension projects approved in November 2010 (RG 1.11 p15). An entrustment agreement was also signed for advance works on the Shatin – Central Link. A joint venture of Laing O'Rourke, Kier and Kaden has won a HK$2·4bn contract to build the new interchange station at Admiralty, with four more platforms for SIL and SCL services.
The launch of three-car services on London's Docklands Light Railway between Tower Gateway and Beckton on May 9 marked the completion of a £325m project to upgrade the network for longer trains. Three-car trains will run at 8 min headways between 07.00 and 19.30, with shorter trains in the evening.
Trial running has started on the 4·7 km tram line with 10 stops in Jaén following the handover of the infrastructure and trams to the municipality by the Andalucian regional government on April 19.
Bangkok Metro operator BMCL has submitted the lowest price for a 30-year concession to operate and maintain the 23 km Purple Line with 16 stations linking Bang Yai and Bang Sue. BMCL bid 93·5bn baht while SkyTrain operator BTSC offered 110bn. Contract award is due later this year.
Following recent elections, the new government in the Dutch province of Zuid-Holland has scrapped plans for the planned Leiden - Katwijk – Noordwijk western extension of the RijnGouweLijn light rail project in favour of a dedicated busway.
China Northern has collaborated with Southwest Jaiotong University to develop a light rail vehicle fitted with a permanent magnet synchronous motor and controls supplied by CNR Yongji. According to CNR, potential energy savings are 10% to 20%.
The final stretch of TPG tram line 18 from Jardin-Alpin-Vivarium to CERN opened in Genève on April 30. The 2·5 km section with five stops cost SFr170m.