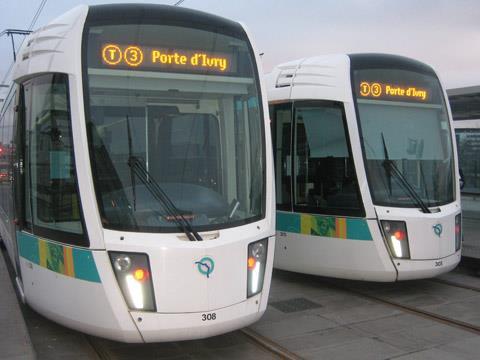 A public enquiry in June will consider plans to build the 10·3 km light rail route T9 between Porte de Choisy on Paris metro Line 7 and Orly Ville. Construction would begin in 2016 for opening in 2020. The line is estimated to cost €359m plus €71·5m for 22 trams.
Tenders have been called for four work packages for the construction of the 7 km central section of Sofia metro Line 3 running underground from Teatar Sofia to Krasno Selo with seven stations.
The European Commission has approved €131·3m from EU cohesion funds for the €201·8m modernisation of the Tramwaje Slaskie network centred on Katowice, where Pesa Twist trams officially entered passenger service on May 13.
Izmir Metropolitan Municipality has signed a €165m financing agreement with Agence Française de Développement, International Financial Corp and ING for the construction the Konak and Karsiyaka tram lines (RG 2.14 p16).
Seoul Mayor Park Won-soon said on May 9 that the city government will spend 877bn won to replace 714 cars on Seoul Metro-operated lines 1, 2, 3 and 4 by 2022. All nine metro lines are to share a control centre from 2019.
CNR Dalian unveiled the first train for Dalian metro Line 2 on April 21. The six-car Type B trainset is 120 m long, 2 800 mm wide and 3·8 m high, with capacity for 1 844 passengers.
On May 16 EIB signed an agreement to lend €135m towards a €270m package of projects in Marseille, including the acquisition of six trams and a 900 m extension of metro Line 2 from Bougainville to a new bus interchange and park and ride site at Capitaine Gèze by September 2015.
The Danish government and København city council have reached agreement to build two branches of the Cityringen metro line, to Sydhavn and Nordhavn. Both agreements now need parliamentary approval.