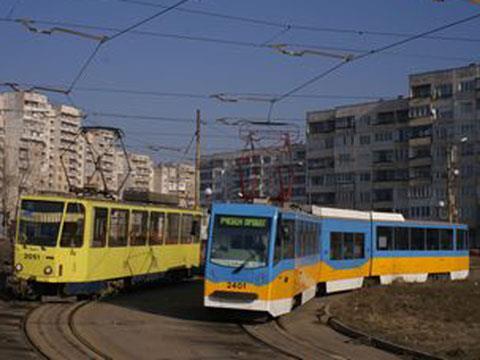 Last month EIB signed a €50m loan agreement to fund road modernisation projects in Sofia including the upgrade of 7·6 km of tramway.
Oklahoma City has approved funding for a US$130m tram line. Phase 1 would run for around 8 km and have six air-conditioned vehicles.
The French competition commission has approved the transfer of Transdev shares from Veolia to Caisse des Dépôts.
A 6 km extension of Shanghai metro Line 11 from Anting to Huaqiao opened on October 16. The three-station extension cost 1·85bn yuan.
Praha city council has approved the first phase of metro Line D, a branch from Line C at Pankrác to Písnice. The 10 km route would cost KC24·7bn and if EU funding were available work could start in 2015 for opening in 2022.
The Québec government has committed C$38·8m to setting up a project office for the extension of Montréal metro Blue Line to Anjou. The 6 km extension could open in the early 2020s. The government also pledged to extend the Yellow Line to Longueuil.
Pennsauken Transit Center in southern New Jersey opened on October 14, providing an interchange between NJ Transit's Riverline light rail and the Atlantic City Rail Line.
The Philippine Monetary Board has approved a US$436·2m 40-year loan from JICA for the extension of Manila metro lines 1 and 2.
The shortlist for the concession to operate the Berlin S-Bahn's Ringbahn includes incumbent DB and National Express.
Brazil's federal government has agreed to fund two-thirds of the R$2bn cost of monorail Line 3 in Rio de Janeiro, with the remainder to come from the state. The 22 km line would have 14 stations.
All Dubai metro Red Line stations are now open, following the opening of Energy station on September 30.
Chicago Transit Authority is to equip its trains with 4G mobile network coverage.