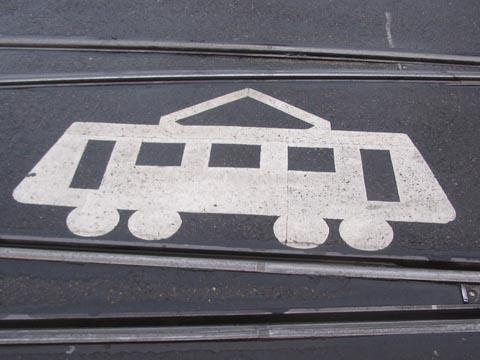 The Indonesian Ministry of Transport has approved a proposal to build Jakarta's first metro line between Lebak Bulus and Bundaran HI in Kota. A tender to design the 15·5 km line with 13 stations is due to be issued this month. The line will be financed by JICA and opening is envisaged in 2016.
A groundbreaking ceremony was held at Denver International Airport on August 26 to mark the start of work on the $1bn East Corridor, one of three commuter rail routes included in the Regional Transportation District's FasTracks Eagle P3 programme. Recently-appointed PPP contractor Denver Transit Partners will build the 38 km electrified line, which runs from Union Station to Denver International Airport with four intermediate stations.
On August 23 Metro Warszawskie opened bids for 35 six-car metro trains required for Line 2. The lowest price was submitted by Skoda Transportation and Vagonmash, offering Neva cars for 1·1bn zloty, while CAF bid 1·2bn zloty and Siemens-Newag quoted 1·3bn zloty. Alstom's offer was rejected. The purchase is fully financed by Metro Warszawskie and deliveries are to be completed by the end of 2013. Construction of Line 2 began in mid-September.
The SUBE electronic ticketing system being installed in Buenos Aires was due to start operation at the end of September. The system is being rolled out on buses first, followed by the metro and the Urquiza and Belgrano Norte suburban services. The project is designed to eliminate the need to pay by cash, as there is a shortage of coins.
Work started on a 1·4 km tram line with four stops to serve the Dresden exhibition centre in Ostragehege on September 13. The project will cost €17·1m.
The government of New South Wales called tenders in August for a detailed study of the proposed A$500m light rail link serving Sydney's central business district. Enabling works have started on the extension of the existing Lilyfield route to Dulwich Hill. Construction is due to start in December and should be completed within two years.
On September 4 the Andhra Pradesh government signed a concession agreement with Larsen & Toubro Metro Rail Pvt Ltd to develop the Rs122bn Hyderabad metro network on a design, build, finance, operate and transfer basis. The SPV was named as preferred bidder on August 4 (RG 8.10 p18).
The public consultation on the western extension of Paris RER Line E to Mantes-la-Jolie will run from October 1 to December 19. Three possible routes have been identified for an 8 km tunnel between Haussmann-Saint-Lazare and La Défense. Costed at €2·2m to €2·8m, the project would be financed by the state, Ile-de-France and local municipalities, and managed by RFF and STIF with support from operator SNCF. Completion is envisaged by 2020.
On September 11 CSR Zhuzhou delivered the first of 30 six-car A-type trainsets to Shenzhen Metro Corp for use on Line 5. The welded aluminium trainsets can carry around 2500 passengers. Linking Qian Haiwan with Huangbeiling, Line 5 will be 41 km long with 27 stations and a depot. It is due to open on June 30 2011.
Pesa was lowest bidder to supply seven standard gauge trams to MPK Czestochowa, offering 120Na trams for 50·3m zloty. Offers were also received for the Solaris Tramino (62·4m zloty), Newag-Koncar's TMK 2200 (63m zloty) and from FPS (56·6m zloty). To date, Koncar has only supplied metre-gauge vehicles.