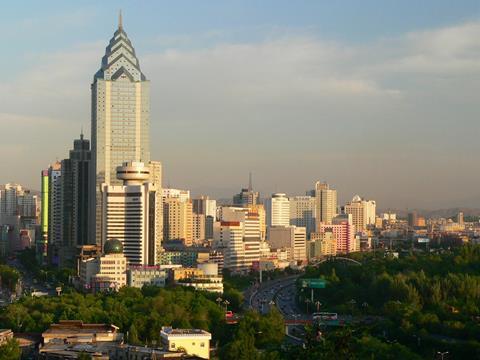 CHINA: A PPP concession has been agreed for the construction and operation of Phase I of Urumqi metro Line 2.
The concessionaire is a consortium comprising leader Beijing Infrastructure Investment Co (51%), general engineering contractor China Railway Construction Corp (35%) and Beijing MTR Construction Administration Corp (14%), which will be responsible for construction and management. The consortium will have five years to build the 19·4 km line followed by 30 years of operations.
The total project cost is estimated at 16·2bn yuan, with 40% coming from the yet-to-be chosen public investor. This partner will establish a 51:49 consortium with Urumqi Urban Metro Group Co, which is expected to contribute 3·18bn yuan.
Urumqi's first metro line has been under construction since March 2014. The 27·6 km Line 1 is due to begin trial operation by the end of December 2018.