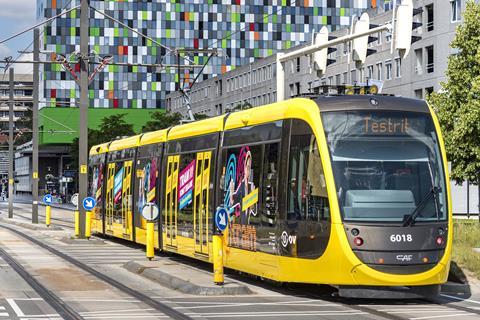 NETHERLANDS: The province of Utrecht has placed a firm order for five more trams, CAF announced on November 6. These follow on from the 49 which are currently being delivering under previous contracts.
The initial contract signed in January 2015 covered 27 five-section Urbos 100 trams, which are now in service on Utrecht's 8 km Uithoflijn which opened in December 2019.
This contract was followed in January 2017 by an order for 22 longer seven-module Urbos 100 trams to replace life-expired vehicles on the Sneltram line, where services are currently suspended while the route is rebuilt for low-floor operation.
The modernisation project is running late, and the Utrecht CS – Nieuwegein Zuid route is now expected to reopen by the end of January 2021, with the Nieuwegein – IJsselstein Zuid branch the following month.