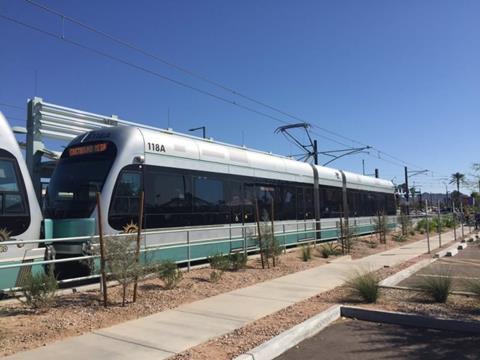 USA: Valley Metro has approved a five-year extension to Alternate Concepts Inc's contract to operate the 42 km light rail network centred on Phoenix. ACI has operated the line for Valley Metro since before the opening in December 2008.
In fiscal year 2016 the network carried 15·6 million passengers and had an on-time performance rate of 93·4%. Services operate up to 22 h per day, 365 days a year.
'ACI takes great pride and ownership in delivering robust rail operations, which sets them apart as a service provider', said Valley Metro Chief Operations Officer Ray Abraham.