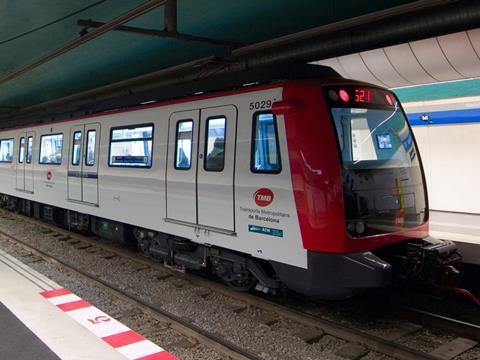 SPAIN: Barcelona metro operator TMB has selected CAF and Alstom to supply a total of 12 five-car metro trainsets to increase capacity on the network.
CAF is to supply four Series 6000 trains for Line 1, two Series 5000 trains for Line 3 and four Series 5000 trains for Line 5. These are worth a total of €75m. Alstom is to supply two Series 9000 trains for Line 4 at a cost of €17m. Deliveries are scheduled to begin in the second half of 2019.
TMB aims to increase peak-hour capacity on the metro by 20% by 2020, in response to growing ridership. To achieve this, it would increase the number of trains in service at once from 127 currently to 144.