UK: Greater Manchester's Metrolink is to take delivery of the first of 27 additional M5000 high floor light rail vehicles this month, with entry into service planned by Christmas. Further trams are then expected to follow at three to four week intervals.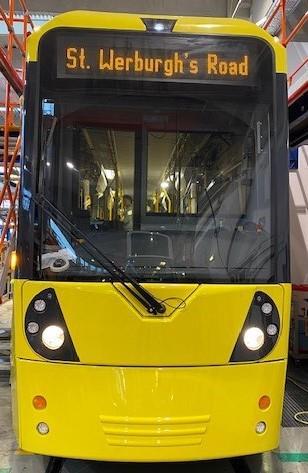 The £72m order signed with Bombardier Transportation and Kiepe Electric in July 2018 was funded by the government's Transforming Cities Fund.
Once the deliveries have been completed, Metrolink will have a fleet of 147 M5000 cars, the first of which entered service in 2009.
'These new trams will be vital to helping us provide more capacity on Metrolink when we come out of lockdown and once again focus on building back better from this virus', said Mayor of Greater Manchester Andy Burnham on November 5.