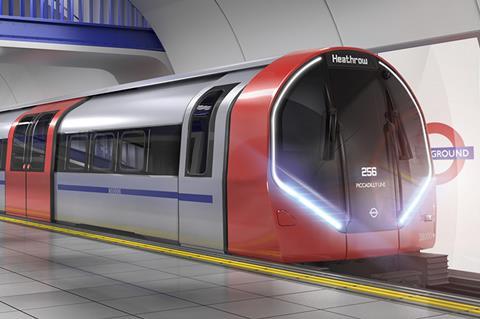 UK: Knorr-Bremse's rolling stock door subsidiary IFE has won its largest ever contract, covering the supply of door systems for the trainsets which Siemens Mobility is to build for London Underground's Piccadilly Line.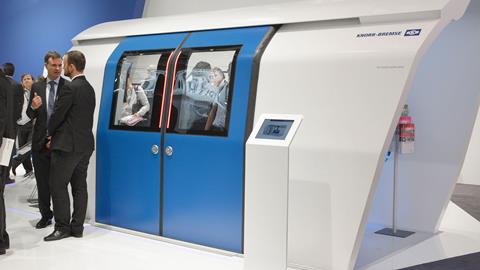 The 'middle double-digit million-euro' contract announced on August 3 covers the delivery from mid-2021 of 3 760 door drives and 7 144 door leaves for 94 nine-car trainsets.
The custom-designed Inspiro trainsets were ordered in a £1·5bn contract signed in November 2018 and are expected to enter passenger service from 2024. Siemens Mobility's contract with IFE includes options for the supply of more than 9 000 additional door systems for a further 216 trains should Transport for London go ahead with envisaged orders for similar trains for the Bakerloo, Central and Waterloo & City lines.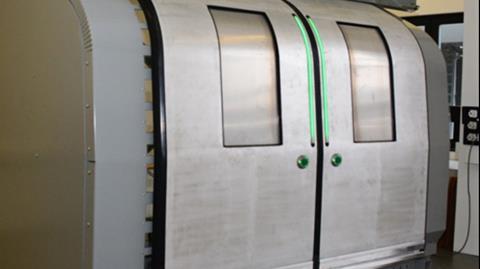 The small profile of the trains makes the project 'a really exciting challenge', said Oliver Schmidt, Chairman of the Management Board of Knorr-Bremse Austria. This was the company's first order to supply doors for London Underground trains, he added. The door leaves will require an 'unusually pronounced curvature', and the project has tight deadlines.
IFE presented an entrance system for limited space applications at the InnoTrans 2016 trade fair in Berlin. The external sliding doors and spindle drives will be a custom design, incorporating 'tried-and-tested' components with the leaves having a design life of at least 40 years
Knorr-Bremse said it would 'work closely with Siemens Mobility to maximise UK content and service provision', and would 'continue to expand its services and local footprint, particularly in the Greater London area, to support the introduction and smooth running of the door systems'.