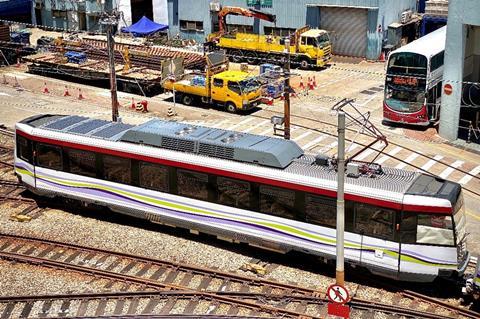 CHINA: The first of Hong Kong's latest generation of light rail vehicles began entering service on routes 610 and 751 in the Northwest New Territories on November 17.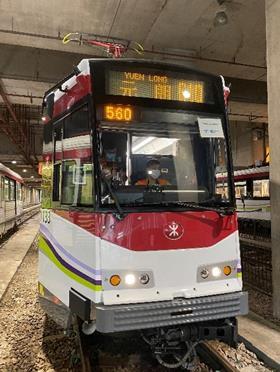 In 2016 MTR Corp awarded CRRC Nanjing Puzhen a HK$745m contract to supply 30 Phase 5 LRVs to replace Phase 2 LRVs which have been in service since 1992, plus a further 10 to expand the fleet and provide more flexibility in operation.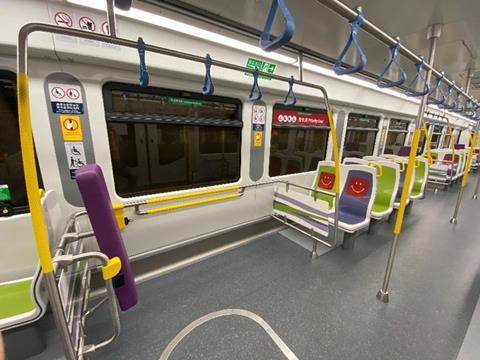 The Phase 5 LRVs have a similar exterior design and livery to the previous generations, with changes including better sightlines from the cab, improved LED lighting and revised handrail and straphanger arrangements.
One of the LRVs has been fitted with roof-mounted photovoltaic panels to test the use of renewable energy to power the interior lighting.