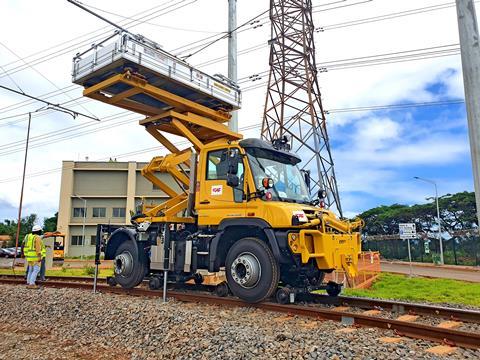 MAURITIUS: Road-rail vehicle specialist Zagro has supplied four Unimog U423 road-rail vehicles for the Mauritius Metro Express light rail line.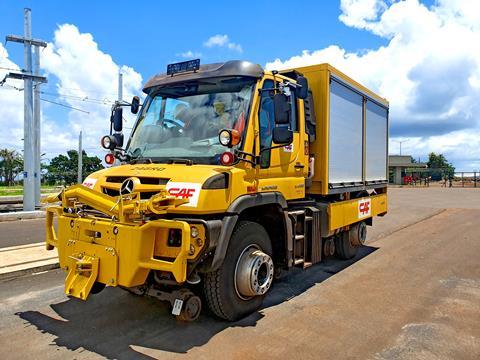 Two are equipped for use by the line's maintenance staff, and two for rescuing the line's CAF Urbos light rail vehicles.
The cabs have space for four people, with lightweight aluminium box bodies to maximise the weight of tools which can be transported. The rescue vehicles carry Lukas hydraulic rerailing equipment, while the works vehicles have an ESKA scissor lift for use during overhead electrification maintenance work.
All are equipped with rail turntables suitable for operation on the line's tight curves, and are fitted with specialist lighting for frequent night operation.
The 13 km first phase of the Metro Express was officially inaugurated last October, and the second phase which is due to be completed in 2021 will add another 13 km.