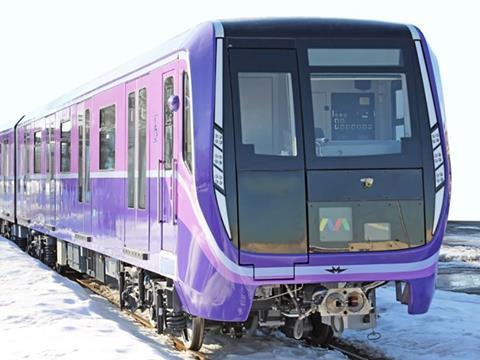 AZERBAIJAN: Baku Metropoliten has signed a contract with Transmashholding subsidiary Metrowagonmash for the supply of six five-car metro trainsets, the manufacturer announced on January 31.
The first train is scheduled to be delivered in the second quarter of the year, with all six due to arrive in Baku by the end of December.
The 81-765.B/766.B sets will consist of two motor cars and three intermediate trailers. The motor cars will have spaces for wheelchairs and bicycles, and the trains will also be equipped with air-conditioning and power sockets.
Metrowagonmash had previously delivered three five-car metro trains to Baku in 2015, followed by two more in 2018.