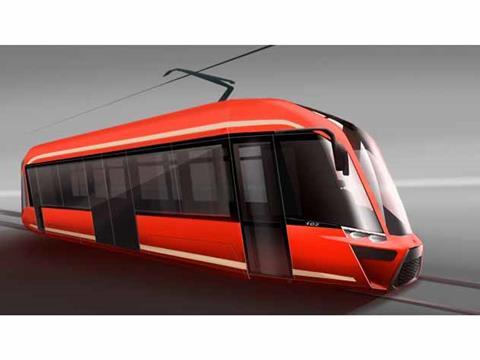 POLAND: Tramwaje Śląskie has placed an order for 10 single-section trams from Modertrans. The contract signed on March 8 is worth 29m złoty excluding VAT, and is co-funded by the EU.
Modertrans is to deliver the eight unidirectional and two bidirectional vehicles to operate on the network centred on Katowice by the end of June 2020. The contract includes options for five more unidirectional trams.
The 50% low-floor trams based on Modertrans' Moderus Gamma model will be equipped with air-conditioning, USB charging sockets, wheelchair ramps and an 'intelligent' audio-visual passenger information system.
TŚ expects to announce later this month the results of a tender for 35 multi-section trams. It has allocated 242·5m złoty excluding VAT to the purchase of 27 trams 22 to 25 m long with options for five more, and eight 30 to 32 m long trams.
TŚ Chairman Bolesław Knapik explained that short trams would be better suited to certain routes, such as 38 in Bytom and 24 in Sosnowiec.