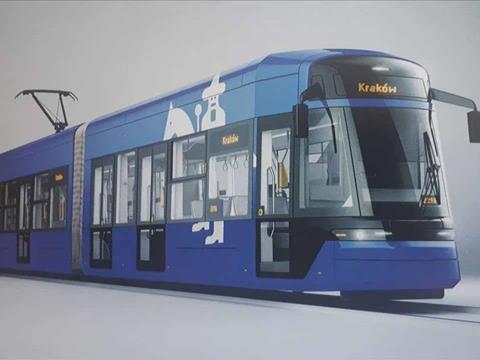 POLAND: MPK Kraków has exercised an option for 15 low-floor trams from a consortium of Stadler Poland and Solaris Bus & Coach. The purchase price is 109·1m złoty excluding VAT.
In January 2018 MPK Kraków signed a framework contract for the supply of up to 50 trams, with the base order covering 35 trams for 314m złoty.
Deliveries of the Tramino Kraków vehicles are due to commence at the start of 2020. The trams will be 33·4 m long and 2 400 mm wide with 80 seats and capacity for 147 standing passengers at 5/m2.